<![if pub11]>

2016 - 2017 SEASON KICKOFF!

The New York City Post Kicks off the New Season with the following major activities. Join us for all of them!

- SEPTEMBER 28th KICKOFF MEETING

- NJ/NYC POST NORTH ATLANTIC INDUSTRY DAY

- THE 76th ANNUAL SCHOLARSHIP FUND DINNER DANCE
---
2016-2017 SLATE OF NOMINEES
FOR POST OFFICERS AND DIRECTORS
A Nominating Committee was convened by Col (Ret) F. H. 'Bud' Griffis, Chairman of the Nominating Committee. Charged with the responsibility of reviewing the duties of the various offices and directorships of the Post in accordance with our Constitution and determining the qualifications needed to be eligible for each position, it considered names from the active membership who, in the committee's judgment, will be able to carry on the business of the Society of American Military Engineers, New York City Post. Following its deliberations, the Nominating Committee prepared this slate of Officers, to be elected to a 1 year term; and Directors, to be elected to a 3 year term.
NOMINATED
OFFICERS (1 Year Term)
PRESIDENT............................................ Steven Pressler
VICE PRES (MIL) .............. LTC Rich Gussenhoven, USA
VICE PRESIDENT (CIV) ........................... Husam Ahmad
JR. VICE PRESIDENT ...................... Jeffrey I. Messinger
ASS'T JR. VICE PRESIDENT ...................... Giulia Gallo
SECRETARY ....................................... Michael Scarano
TREASURER ........................................... James N. Parks
FOR DIRECTOR (3 Year Term)
Denise Berger Susan Boone
COL John Boulé, USA (Ret) COL David Caldwell, USA
Eric Hirani Matt Nolty
VOTING IS CLOSED
Results will be announced at the September 28th Evening Meeting
---
2016-2017 Kicks Off with our First Evening Meeting
Wednesday, September 28, 2016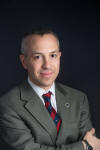 Guest Speaker: Dan Zarrilli, P.E.
Senior Director, Climate Policy and Programs
Chief Resilience Officer
New York City Office of the Mayor
Cash Bar and Networking: 5:30 PM
Dinner Program: 6:30 PM
THE HARVARD CLUB OF NEW YORK CITY
At the Door - $175. Please e-mail The Secretary to insure we still have room. If we sell out, we will Post it Here.
*The Post will be collecting additional donations for the SAME Wounded Warrior Initiative - see registration form for information.
---

October 24 and 25, 2016
SPECIAL RATES IN EFFECT THROUGH SEPTEMBER 6th
ADD EVENT to your Outlook Calendar
---

For the New York City Post's
EVENT OF THE YEAR
The 76th Annual Dinner Dance
for the Benefit of
The New York City Post SAME Scholarship Fund
---
DO YOU HAVE EQUIPMENT OR SERVICES TO OFFER?
DO YOU HAVE TECHNICAL CAPABILITIES FOR HIRE?
DO YOU REQUIRE ASSISTANCE?
DO YOU WANT GENERAL INFORMATION ON DISASTER PREPARATION, TRAINING, AND RECOVERY?